Partnering to provide technical assistance that enables women and youth to build resilient and sustainable livelihoods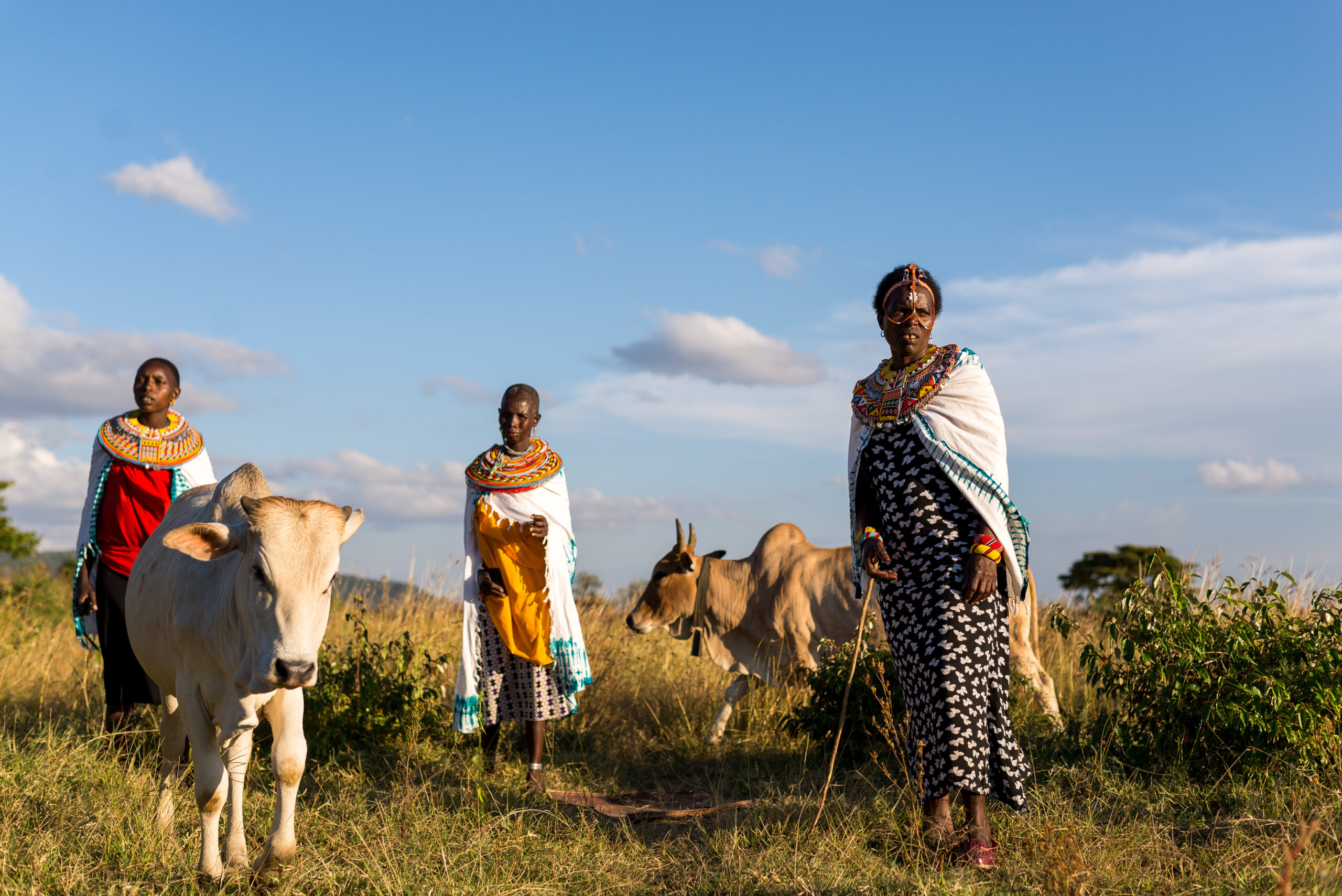 From 2016 to 2019, BRAC UPGI provided technical assistance in the Programme for Rural Outreach of Financial Innovations and Technologies (PROFIT) to enable women and youth to build resilience and sustainable livelihoods in the arid and semi-arid lands (ASAL) region of Kenya. BRAC UPGI joined in partnership with the Government of Kenya and the International Fund for Agricultural Development (IFAD) as well as CARE Kenya and The BOMA Project, key implementing partners in Kitui and Samburu provinces.
Key Objectives
The pilot targeted 2,600 vulnerable women and youth with the aim to strengthen household resilience through greater food security, resistance to income erosion related to climate change, and ability to manage health shocks and crises. Climate Resilient Graduation Programming helped meet the needs of pastoralist and semi-pastoralist communities as more frequent drought and changing weather patterns creates additional challenges for people living in extreme poverty.
Progress
Overall Timeline: October 2016 – November 2019
The PROFIT Financial Graduation program interventions included targeting, asset transfer, technical training, consumption stipend, health support, savings support, mentoring and life skills training, and community mobilization.
After an initial design period, interventions were sequenced from March 2017 to March 2019 and coordinated across program locations in Kitui and Samburu. Over 75 percent of program participants met the economic and social milestones indicating their readiness to "graduate" from the program.
The endline assessments conducted between March-April 2019 indicated that the PROFIT Financial Graduation program significantly improved the lives of extreme poor households in all five dimensions identified as critical to resilience (income, savings, empowerment, food security, and health).
Key findings include:
Households achieved a significant boost in income due to an increase in the value of transferred assets by 61 percent in Samburu and by 75 percent in Kitui.
The largest quantified impact was the increase in savings ($127USD increase on average), resulting from the formation of groups, provision of mobile phones that enabled access to M-pesa, and financial literacy training.
The program empowered women at the household level by engaging them in livelihoods and improving their relationships with their spouses and other family members. At the community level, women were visible in areas that they previously had limited access to such as local committee leadership.
Based on reports from participants, the mentorship component combined with the regular trainings were considered critical to the overall success of the program.
Participant Stories
Multimedia Hub
Resources & Collateral
Project Partners
BRAC's Ultra-Poor Graduation Initiative provided technical assistance, advisory services and strategic recommendations to the Government of Kenya, IFAD, BOMA, and CARE to support the design, implementation, monitoring, and evaluation of the Graduation pilots. 
Expanding Opportunities conducted baseline and endline assessments as part of a quasi-experimental evaluation of the PROFIT Graduation program to assess its impact on participant wellbeing through changes in income, savings, food security, health, and confidence.
Project Partners
Government of Kenya
Expanding Opportunities