Supporting the largest government-led Graduation programme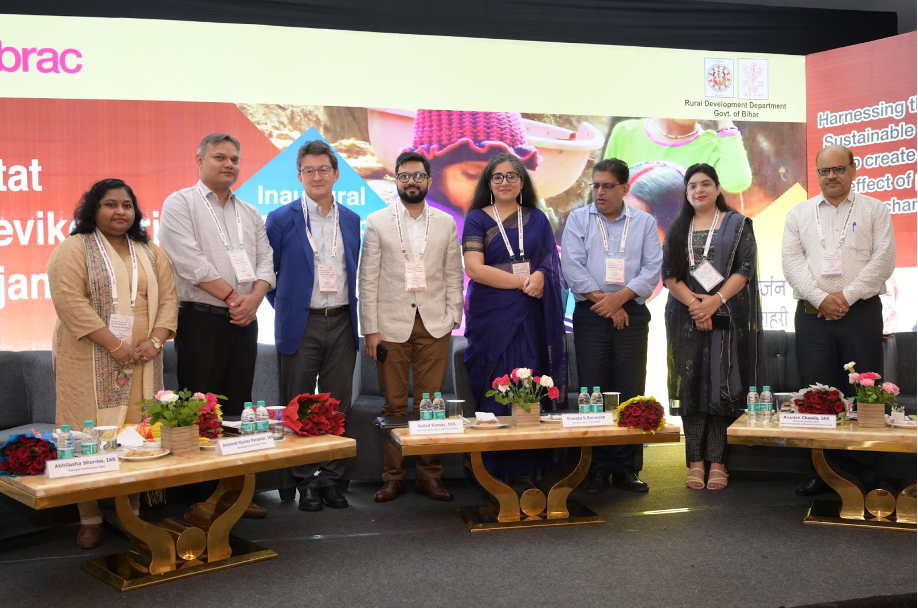 Overview
BRAC UPGI is working with the Bihar Rural Livelihoods Promotion Society, locally known as JEEViKA, to further scale their Satat Jeevikoparjan Yojana programme which equips people to build inclusive, sustainable livelihoods in Bihar, India. JEEViKA delivers community-based anti-poverty interventions of the Bihar government and was initiated in 2007. To date, they have enabled 150,000 participating households to build sustainable livelihoods.
BRAC UPGI is partnering with JEEViKA to launch the Satat Jeevikoparjan Yojana Shahari (SJY Urban), Asia's first government-led urban Graduation programme. SJY Urban intends to provide a time-bound series of multifaceted interventions to enable participating households to develop food security, social inclusion, sustainable economic livelihoods, and create a sustainable pathway out of urban poverty.
To support and facilitate South-South knowledge sharing, BRAC UPGI has launched the Immersion and Learning Exchange (ILE) with JEEViKA to share insights and learnings about Graduation with other governments in India and across the Global South. The ILE programme showcases the SJY programme as a model of government-led Graduation to promote increased understanding of Graduation and to increase uptake of Graduation style programmes globally. 
Key Objectives
UPGI aims to see high-quality Graduation programmes implemented at scale and adopted within and across a range of existing government initiatives. 
UPGI aims to engage with government partners, advocate for the inclusion of Graduation-style programmes at the national-level agenda, and support knowledge sharing to enhance poverty alleviation efforts.
Events
Partners
Careers