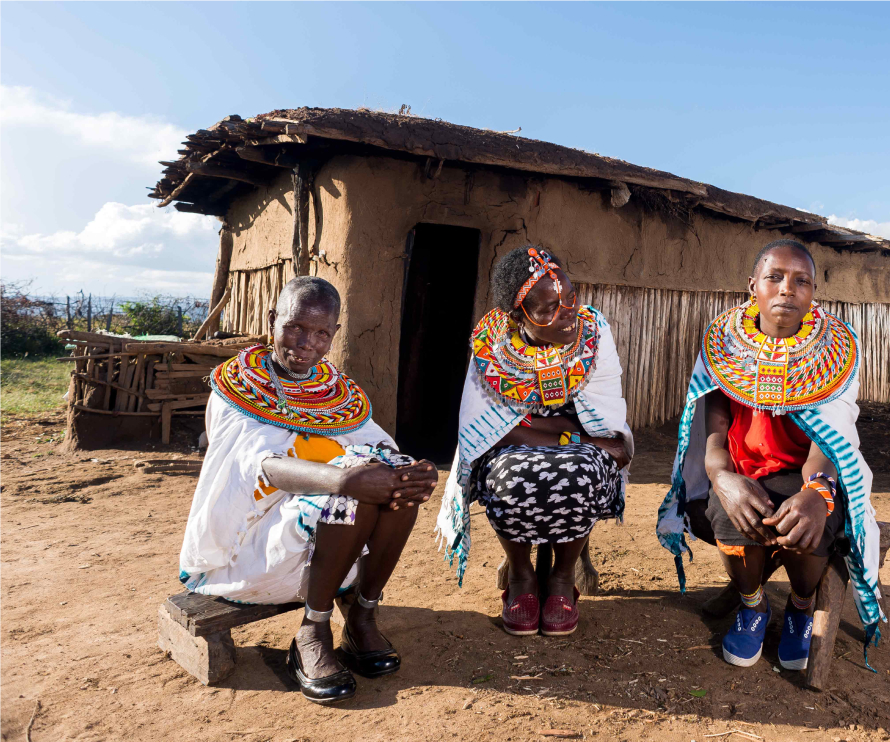 Breaking the Poverty Trap Long Term
We are striving for a world where extreme poverty no longer exists — where everyone can realize their potential and better their lives.
What idea is bigger than the idea that the poorest of the poor have enough talent to be self-sufficient? That if you give them a push, they'll stay up?

- Abhijit Banerjee, Nobel Lecture
Watch the Full Lecture
What Is the Plan?
We partner with governments, multilateral institutions, NGOs, and civil society at the global, regional, and national levels to scale our Graduation approach, which helps people in extreme poverty earn sustainable, long-term livelihoods.
Our immediate focus is on Africa and Asia because these areas experience high levels of extreme poverty and possess immense potential for impact.
How We Work
We'll leverage BRAC's experience, insights, and expertise to support our core efforts:
Our Expertise
Strengthening Government Capacity
We partner with governments to integrate our approach into their existing programs and better empower people in extreme poverty.
Adapting to Local Contexts
Working alongside local governments and communities, we customize poverty alleviation programs to address the unique challenges within specific contexts.
Investing in Learning & Innovation
We study the most effective ways to adapt and scale Graduation. This information directly informs our program and policy recommendations and helps us improve our methods.
Influencing Policies & Programs
We advocate for more adaptive, inclusive, and comprehensive policies and programs — aligning our efforts across the global, regional, and national levels for the greatest impact.
1972
BRAC is founded in Bangladesh
Sir Fazle Abed founds BRAC as a small relief organization. BRAC spends the next three decades gradually scaling education, healthcare, microfinance, and social enterprise programs across Bangladesh.
2002
The Graduation Approach is Born
BRAC pioneers the Graduation approach and launches its Bangladesh Ultra-Poor Graduation (UPG) program after realizing its existing poverty reduction programs were not adequately serving the people who were poorest.
2009
BRAC Expands Internationally
BRAC starts its first international UPG program in Afghanistan to support increased implementation of Graduation programs through BRAC International.
2013
First Technical Assistance Grants Awarded to BRAC
BRAC receives its first grants to provide technical assistance and advocacy support on the integration of BRAC's Graduation approach into existing programs.
2016
BRAC UPGI is Founded
BRAC officially establishes BRAC Ultra-Poor Graduation Initiative (UPGI) to provide advisory services and technical support to government and NGO partners for Graduation programs.
2019
BRAC UPGI Makes Strides Globally
BRAC UPGI has worked with government partners in the Philippines, Kenya, Rwanda, Lesotho, Guinea, Zambia, India, and Pakistan, adapting the approach for each local context and effectively integrating into existing government programming and policies.
2020
BRAC Awarded Status as an Audacious Project
BRAC UPGI is named a 2020 Audacious Project and launches a strategy to scale in eight select countries within Africa and Asia.
2021
BRAC UPGI Expands to New Countries
BRAC UPGI signs new contracts with governments in the Philippines, India, and Tunisia to expand the uptake of the Graduation approach.
Sign Up for the BRAC UPGI Newsletter
Sign up for our monthly newsletter to receive news on scaling the Graduation approach and evidence-backed poverty alleviation efforts.
Our Impact
Since BRAC pioneered the Graduation approach in 2002, it has proven to be adaptable, scalable, and far-reaching, providing the "big push" people need to escape the poverty trap long term. Graduation programs have been developed in approximately 50 countries, with BRAC having implemented or provided technical assistance in 16 of those countries.
Adapting Graduation for Different Contexts & Communities
Extreme poverty does not exist on its own. It is deeply tied to the other large-scale global challenges. That's why we adapt our approach to effect positive change across a variety of contexts, for different marginalized communities, addressing multiple Sustainable Development Goals (SDGs).
Gender Inequality
Women's Economic Empowerment
Climate Resilience
Adapting for Urbanization
Youth Empowerment
Food Security
Sign Up for the BRAC UPGI Newsletter
Sign up for our monthly newsletter to receive news on scaling the Graduation approach and evidence-backed poverty alleviation efforts.