Driving Graduation programming in Rwanda through technical assistance support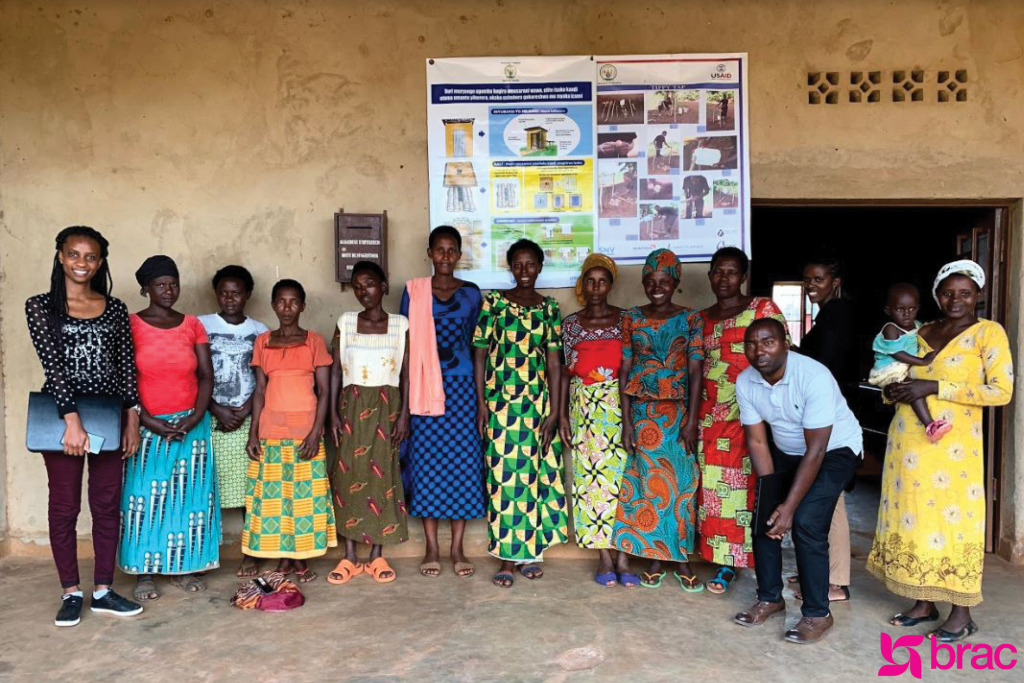 The two technical assistance engagements, one completed in 2019 and the other launched in 2021, share the same government and funding partners which are the Government of Rwanda's Ministry of Local Government (MINALOC) and Local Administrative Entities Development Agency (LODA) with funding support from UNICEF.
Overview
In support of the Rwandan Government's Vision 2020 targets, MINALOC approved the implementation of an initiative known as the 'Minimum Package for Graduation' in September 2015. The Minimum Package for Graduation was intended to deliver a defined package of core social protection services and complementary interventions with a view to strengthening household productivity and resilience. Thirty sectors (one in each district of Rwanda) containing 16,000 households were selected to participate in a three-year pilot running from 2015 to 2018.
As the pilot phase came to a close, MINALOC and LODA, with support from UNICEF, commissioned BRAC UPGI to conduct a process evaluation of the initiative. The evaluation included an assessment of MPG's design and implementation and the provision of recommendations to strengthen the livelihoods and resilience of households experiencing extreme poverty to inform future scale-up activities. The evaluation's findings and recommendations have since informed a number of key activities in the social protection sector in Rwanda, including MINALOC and LODA's draft National Graduation Strategy and updates to the Ubudehe categorization system.
Key objectives
The main objective of the MPG process evaluation was to contribute to the design of future livelihoods programming in Rwanda by:
Assessing the appropriateness of the design;
Reviewing the effectiveness of implementation;
Identifying lessons learned from the program and other related interventions in Rwanda; &
On the basis of inquiries, make recommendations for improvements to the design and implementation of the MPG program, in order to increase the effectiveness of efforts to strengthen the livelihoods and resilience of extremely poor households going forward.
Progress
Overall Timeline: December 2018 – May 2019
Resources and Collateral
Multimedia Hub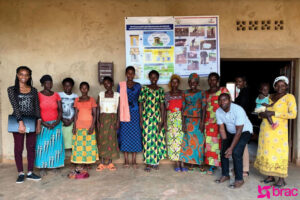 Options for Measuring Graduation in Rwanda
Overview
Building on the lessons learned from the Minimum Package for Graduation (MPG) Programmme, BRAC UPGI is continuing its partnership with the Government of Rwanda and UNICEF to support the empowerment of the most vulnerable Rwandans. BRAC UPGI will provide technical advisory support in defining, tracking, and measuring the Graduation approach by providing recommendations on Graduation measurement options. This includes advising on best practices around "Graduation criteria." For households participating in a Graduation program, Graduation criteria define a certain measurable threshold that outlines the conditions necessary for a participant household to build a sustainable livelihood that can weather shocks, have a healthy family, and have meaningful social connections within the community that together promote long-term well-being and resilience.
Key Objectives
BRAC UPGI will provide support in defining, tracking, and measuring the Graduation approach by providing recommendations on Graduation measurement options by:
Conducting desk research that will assess existing literature and previous efforts to propose Graduation measurement options in Rwanda and to incorporate good practices from other countries/contexts.
Developing a "Full Options" paper that captures two to three different options of measuring Graduation. This paper will propose recommendations for MINALOC and LODA's consideration on multidimensional Graduation criteria, proxy indicators, and measurement approaches that reflect participant households' ability to sustainably progress on a pathway out of extreme poverty.
Developing a "costed implementation plan for measuring Graduation" which will entail a rough costing of the one measurement option that is selected by MINALOC and LODA.
Progress
Overall Timeline: April 2021 – ongoing