Leaders of the world's 20 biggest economies recently came together for the 2023 G20 summit in New Delhi, India to discuss some of the world's most pressing economic issues and produce a final document that highlights leaders' commitments to challenges ranging from inclusive growth to gender equality. 
To better represent the needs of those most affected by such challenges, leaders welcomed increased engagement from the Global South. In his opening remarks at the summit, President Modi formally admitted the African Union (AU), the second regional bloc to join G20 as a permanent member. "This will strengthen the G20 and also strengthen the voice of the Global South," said a message on Modi's official account on social media platform X, formerly known as Twitter. Relatedly, Bangladesh joined as a special invitee.
"We commend the entry of the AU and participation of Bangladesh," said Shameran Abed, Executive Director of BRAC International. "For an organization rooted in the Global South, working across 16 countries to tackle issues of inequality, we believe this is an important change. We understand that those closest to the challenges are the closest to the solutions. And we know what works for development if the North is willing to listen."
Another notable outcome was leaders' commitment to "encourage and support initiatives by identifying, funding, and accelerating proven solutions, thereby improving women's livelihoods and income security," which was featured within the section "Bridging the Gender Digital Divide" of the 38-page G20 statement.
BRAC International is supporting the scale up of proven, multifaceted interventions across Africa and Asia that promote social and economic empowerment of women and can help drive inclusive growth: the Graduation approach and the Empowerment and Livelihood for Adolescents (ELA) model. Rigorous evidence and decades of experience supporting the expansion of multifaceted approaches such as these shows us that women have enormous potential to bring transformative change to their households and communities and can help drive inclusive growth. 
Through direct programming and partnerships with governments, such as the Government of Bihar's Rural Livelihoods Promotion Society (BRLPS) in India, the Government of Rwanda's Ministry of Local Government, and local governments in West Java and West Sumatra in Indonesia, along with its own programming, BRAC International is working to scale these proven solutions and reach millions more people.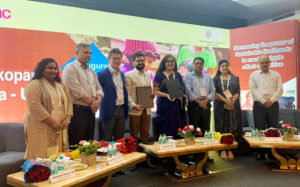 "BRAC International is honored to partner with governments across Africa and Asia to support the design and delivery of government-led poverty alleviation programmes that provide the big push needed to build inclusive, resilient livelihoods for women," said Gregory Chen, Managing Director of BRAC Ultra-Poor Graduation Initiative (UPGI), a flagship program of BRAC International.
Another critical component featured in the G20 document was the consensus that multilateral development banks must evolve to address global challenges while maintaining their commitment to ending extreme poverty and accelerating progress on the SDGs. BRAC International made a similar statement in a joint letter published prior to G20 with a dozen NGOs and senior development leaders. The letter stressed that for the World Bank to achieve its goal of halving extreme poverty by 2030, it will need to go beyond the status quo, providing more concessional resources to governments facing high concentrations of extreme poverty, measuring program impacts for the people who are poorest, and scaling evidence-based anti-poverty programmes such as the Graduation approach. 
We know what is needed to regain lost progress in addressing some of the challenges discussed at G20, such as poverty and gender equality. We must double down efforts and invest in solutions that are proven to provide the big push needed to achieve long-term impact. No one is better equipped to determine the most effective way to respond to the world's most pressing issues than those affected, making it critical that we continue to elevate Global South voices and ensure they have the resources, tools, and influence needed to effect change.