Back to Resources
ADB Briefs: Integrating the Graduation Approach into a Sustainable Livelihood Program
By Anu Kumar • September 29, 2023 • 1 minute read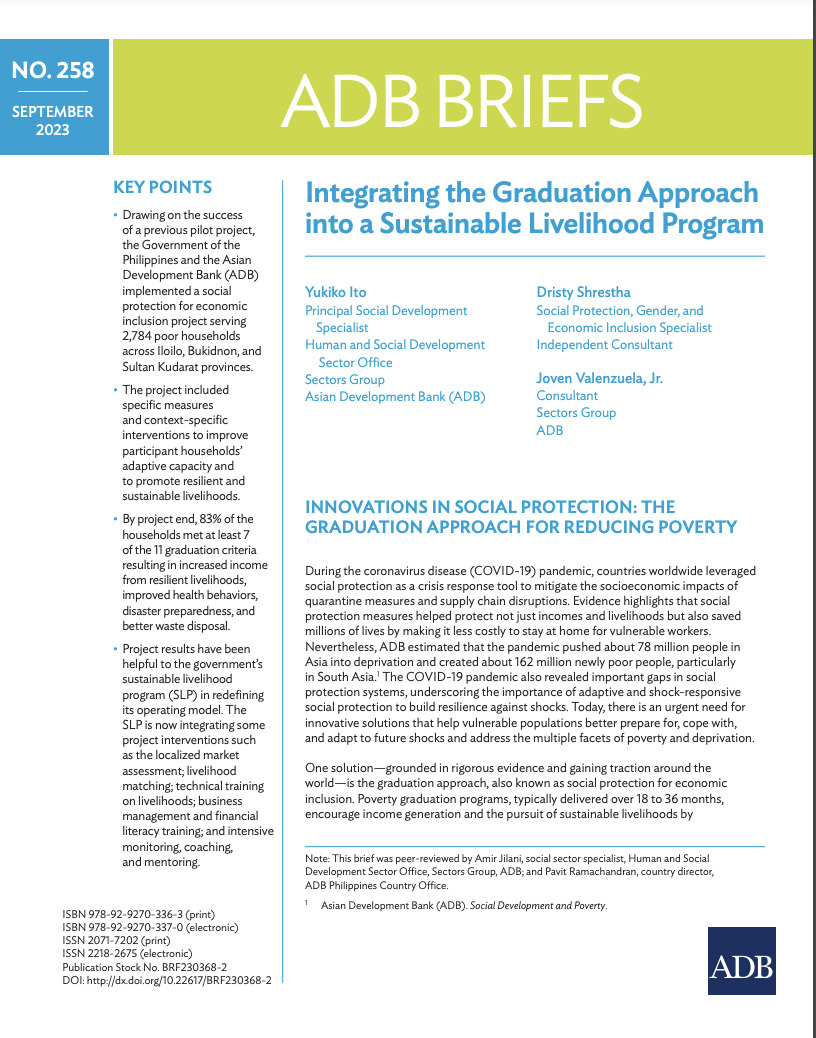 No. 258, September 2023
KEY POINTS
Drawing on the success of a previous pilot project, the Government of the Philippines and the Asian Development Bank (ADB) implemented a social protection for economic inclusion project serving 2,784 poor households across Iloilo, Bukidnon, and Sultan Kudarat provinces.
The project included specific measures and context-specific interventions to improve participant households' adaptive capacity and to promote resilient and sustainable livelihoods.
By project end, 83% of the households met at least 7 of the 11 graduation criteria resulting in increased income from resilient livelihoods, improved health behaviors, disaster preparedness, and better waste disposal.
Project results have been helpful to the government's sustainable livelihood program (SLP) in redefining its operating model. The SLP is now integrating some project interventions such as the localized market assessment; livelihood matching; technical training on livelihoods; business management and financial literacy training; and intensive monitoring, coaching, and mentoring.