By Maxwell Gollin, Policy Officer, BRAC Ultra Poor Graduation Initiative | Carolina de Miranda, Director of Social and Livelihood Promotion, Fundacion Capital | Taddeo Muriuki, Chief Government Relations Officer, Village Enterprise
While governments face significant obstacles in designing and delivering approaches for people living in extreme poverty, a substantial body of research shows that programs can achieve transformative impact by addressing the socioeconomic barriers that often exclude this population.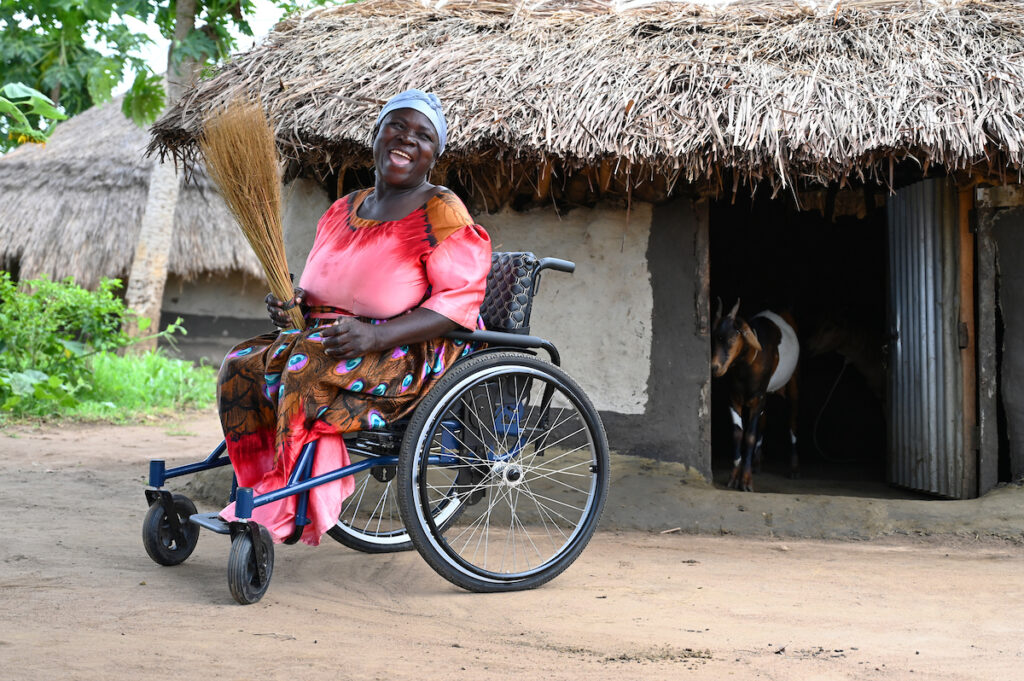 In order to deliver anti-poverty programs that reach those who are furthest behind, it is critical that governments conceptualize the deepest states of poverty as a trap of overlapping constraints, which can involve a lack of resources and opportunities.
Recommitting to SDG1 – eliminate all forms of poverty – and ensuring programs leave no one behind is more important than ever before. An increasing number of governments are adopting and scaling economic inclusion programs, including Graduation programs, to address the multidimensional vulnerabilities of people living in extreme poverty. But there are significant barriers they must overcome to reach those furthest behind effectively. 
A new In Practice publication for the World Bank's Partnership for Economic Inclusion, Designing and Delivering Government-led Graduation Programs for People Living in Extreme Poverty, provides governments with key recommendations to scale multifaceted economic inclusion programs, specifically Graduation programs, to address the multidimensional vulnerabilities of people living in extreme poverty. 
Governments can increase the impact and scale of poverty reduction initiatives by integrating the Graduation approach into these existing initiatives. The approach provides governments with a framework to design, deliver, and monitor programs to break the poverty trap. Governments can increase the impact and scale of their initiatives by investing in the existing systems, processes, and capacities to reach those furthest behind by integrating the Graduation approach. There are demonstrated examples of government-led Graduation programs such as Satat Jeevikaporajan Yojana in India, the Kenya Social and Economic Inclusion Project, and Prospera Família in Brazil. These programs have been tailored to meet the local market conditions and take into account the specific vulnerabilities and opportunities present for the respective marginalized groups in their communities. 
The learnings from these programs and the Graduation approach offer policymakers key recommendations to scale and increase the impact of their existing programs. 
Key Recommendations
Leverage and enhance existing social registries

to promote the inclusion of people in extreme poverty. Pair information in social registries with complementary registries and databases, and supplement the data with targeting approaches that consider multidimensional features of poverty.

Sequence interventions carefully

to reduce attrition and enhance impact. Meet participants' basic needs and provide training on operating livelihoods before delivering asset transfers.

Provide a "big push" transfer

, sufficient to purchase a productive asset or gain a marketable skill to establish income-generating activities. Draw on market assessments to inform the transfer size.

Develop contextualized indicators

that measure multidimensional facets of participant well-being. Graduation approaches are concerned with outcomes rather than inputs. Such indicators enable program staff to track participant progress and to make course corrections as needed.

Invest in an effective MIS

(management information systems). Well-designed MIS facilitate convergence between Graduation and other government programs, support household monitoring, and ensure program participants receive program components in the correct sequence.

Establish sufficient capacity, time, and incentives for implementing staff

to be able to play an effective coaching and accompaniment role.  Building the self-confidence, agency, and social inclusion of participants is critical to the success of Graduation programs. 

Build on existing government initiatives

to increase program efficiency and cost-effectiveness,  integrating people living in extreme poverty into government systems for the long term

.
For a more in-depth look at how to design and deliver government-led Graduation programs for people living in extreme poverty, view the webinar recording featuring representatives from country governments, policymakers, and BRAC UPGI. You can read the full report for country government case studies and the policy brief for more information on the four pillars of Graduation.