Back to Resources
BRAC UPGI Supports Expansion of Graduation in India, the Philippines, and Tunisia
By BRAC UPGI • June 29, 2021 • 1 minute read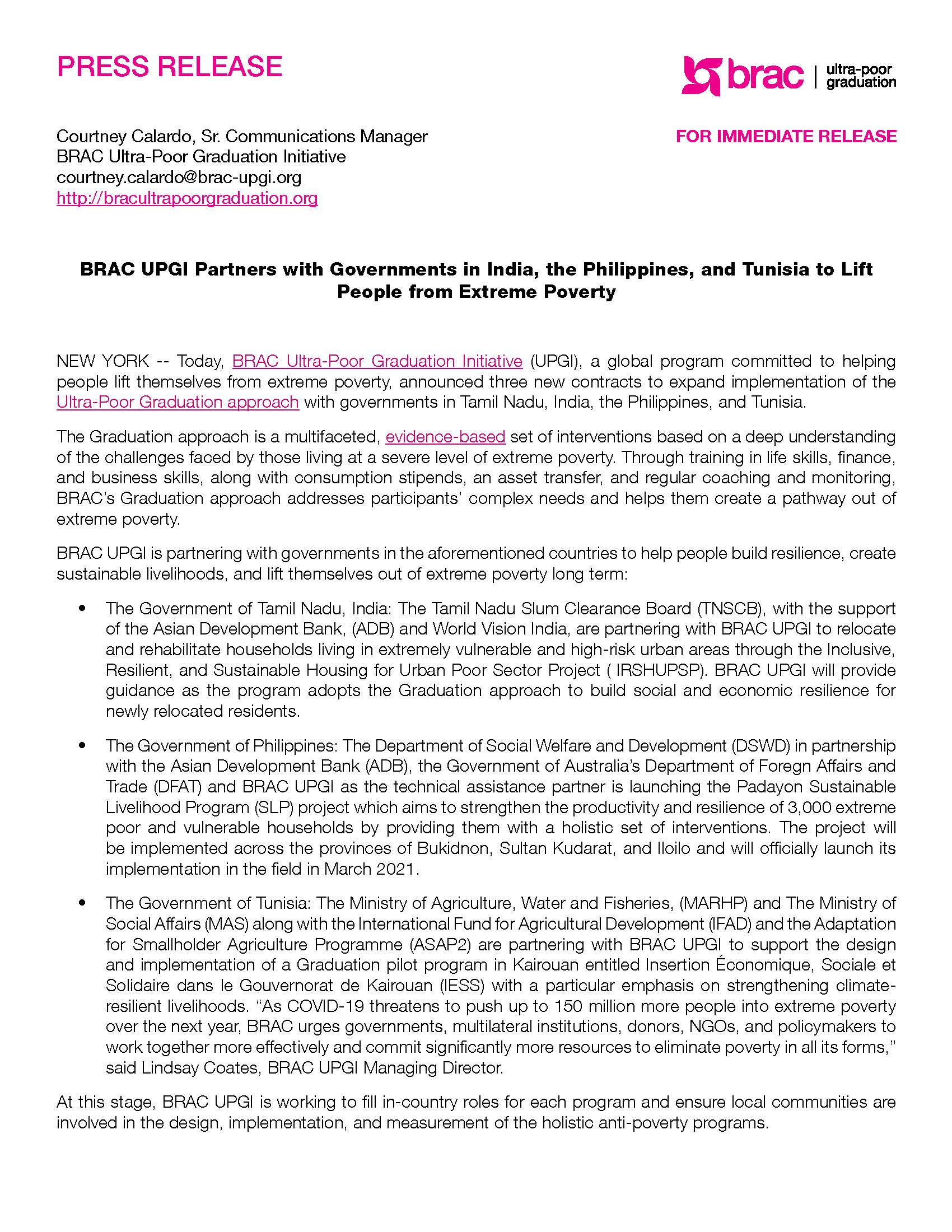 NEW YORK — Today, BRAC Ultra-Poor Graduation Initiative (UPGI), a global program committed to helping people lift themselves from extreme poverty, announced three new contracts to expand implementation of the Ultra-Poor Graduation approach with governments in Tamil Nadu, India, the Philippines, and Tunisia.
The Graduation approach is a multifaceted, evidence-based set of interventions based on a deep understanding of the challenges faced by those living at a severe level of extreme poverty. Through training in life skills, finance, and business skills, along with consumption stipends, an asset transfer, and regular coaching and monitoring,
BRAC's Graduation approach addresses participants' complex needs and helps them create a pathway out of extreme poverty.