Addressing poverty and gender inequality in Zambia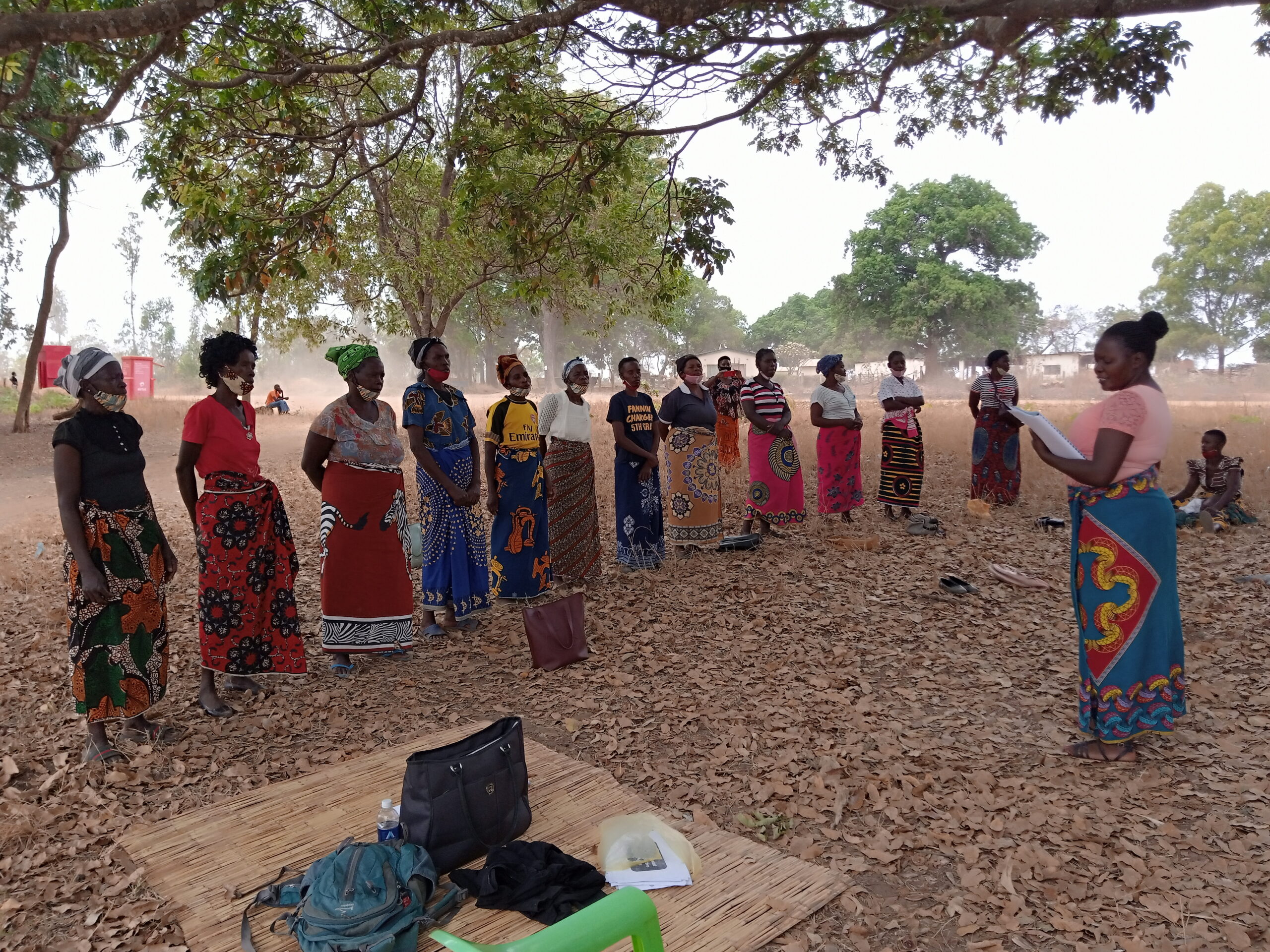 Overview
In 2016, the Government of Zambia launched the Supporting Women's Livelihoods (SWL) project in partnership with the World Bank as one of the components of a World Bank-funded project, Girls Education and Women's Empowerment and Livelihoods (GEWEL). The SWL project, modeled after the Graduation approach, is a large-scale and fully government-implemented women's economic empowerment initiative  to reduce poverty through a time-bound, comprehensive, package of interventions.  
The objective of the initiative is to address poverty and gender inequality in Zambia. It has reached over 75,000 women since 2016 with plans to increase geographic coverage and expand to 129,400 women by 2024. Implemented by the Ministry of Community Development and Social Services (MCDSS), the SWL project provides women from rural households aged 19 to 64 years who are living in extreme poverty  with a comprehensive set of interventions designed to put them on an upward trajectory out of extreme poverty.
The SWL project provides extremely poor women aged between 19 to 64 years with a comprehensive package including (i) a three-week life and business skills training, delivered by community-based volunteers (CBVs); (ii) a productivity grant of K2,700 (USD $225) split into two equal installments and delivered through a Payment Service Provider (PSP) of the beneficiary's choice; (iii) follow-up support, including mentoring, peer support, and linkages to other programs through weekly group meetings over the course of six months; and (iv) savings groups formation to support and strengthen beneficiary-led saving initiatives. This is a one-time support to improve productivity and earnings of poor women. The design builds on growing evidence of graduation programs in the region and from savings groups in Zambia.
By 2024, SWL project project will reach 129,400 beneficiaries in eighty-one (81) districts spread across all the ten (10) provinces of Zambia.
Key Objectives
BRAC UPGI partnered with the World Bank to provide technical assistance to the Ministry of Community Development and Social Services' (MCDSS) SWL project initiative. The engagement aimed to strengthen the SWL project initiative's impact on women's empowerment by:
Developing and streamlining a rigorous and contextualized training curriculum incorporating sexual and reproductive health information and;
Developing a menu of nimble, easily implementable, and cost effective measures on how to engage men as allies in the SWL project project project to secure greater buy-in from them, reduce gender inequality and gender-based violence, and ultimately to strengthen women's empowerment.
Progress
Overall Timeline: June 2020- February 2021
BRAC UPGI's technical assistance included:
Revising and streamlining the SWL project project beneficiary Life Skills and Business Skills training curricula,
Creating new modules on sexual and reproductive health,
Pilot testing revised curriculum
Planning and delivering a training of trainers (TOT) to MCDSS staff on the revised curriculum,
Developing recommendations for program interventions to engage men as allies in women's empowerment and developing implementation guidelines with suggested guidance on how to operationalize the selected interventions.
Participant Stories
One participant responded that, in the life skills training, which included new sessions on sexual and reproductive health, "we have learnt several ways of family planning that we did not know." Another participant shared that "when starting we learnt about the development of a person until they reach puberty, this was new [information]" and another added, "I have learnt about how pregnancy comes about, I didn't know."
As a measure to increase male engagement in the SWL project project project, the revised training curriculum pilot tested joint sessions. This means that, for selected SWL project project training sessions, beneficiaries are asked to invite their husbands (if they are married and the husband is willing and able to participate) or, otherwise, another adult household / family member with whom the beneficiary consults and whose support she would most like and need in order to succeed in this project. During curriculum pilot testing, beneficiaries and their invited partner responded positively to joint sessions. According to one beneficiary, the joint sessions "were helpful. It was good that we came with our partners and they know what we do when we come here." Another shared that, "It's good that our men were there because they do not even know what we come here to learn now they have heard for themselves." The beneficiaries' partners also shared positive feedback on the joint sessions. According to one partner, the joint sessions "were helpful because it helped us discuss and, for some of us, that was the only platform we had to discuss or share ideas with our partners." Another partner shared his feedback on a joint session which included the topic of division of labor within the household, "The thing that I would say was new to us and pleased us is the topic that talked about respecting the works that a woman does." Another partner added, "Most times, we give less respect to the work a woman handles or does but because of today's lesson I would say it is of importance and has now taught us to start respecting the roles we both play."
"[The business skills training]… has helped us to learn the importance of business and how we are supposed to do our business. It will help us improve our families and help our children. These trainings have given us knowledge on how we can earn money and on how we can use our money."

- Beneficiary Quotations about SWL project project Revised Curriculum Pilot Testing
Resources & Collateral
Multimedia Hub
Example of antenatal and postpartum care from Picture Book. Illustrations by
https://www.rosiejewell.com/