Building livelihoods and climate resilience in Tunisia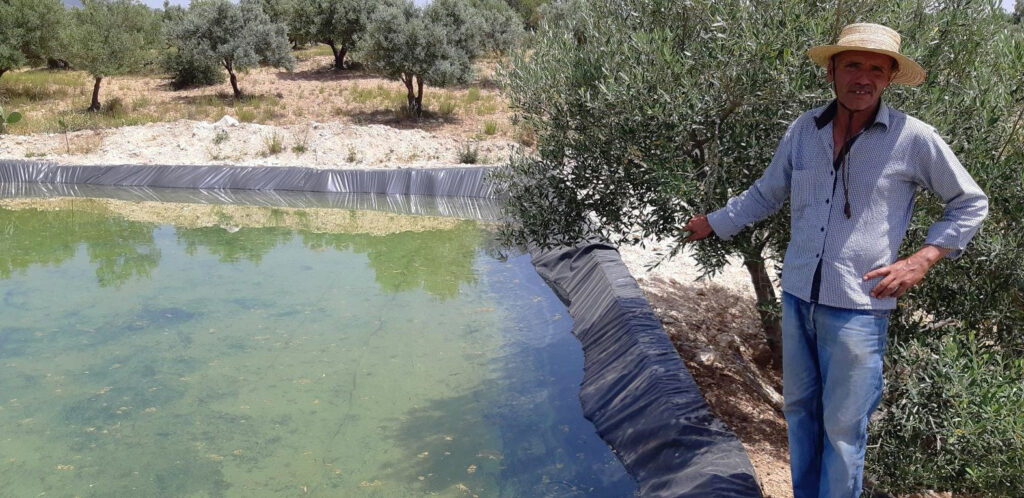 Overview
In 2019 the Tunisian Ministry for Agriculture Water Resources and Fisheries, the Ministry of Social Affairs in partnership with BRAC UPGI and the International Fund for Agricultural Development (IFAD), launched the Economic, social and solidarity insertion for resilience in the Governorate of Kairouan (IESS – Kairouan). 
The main goal of the program is to build livelihood and climate resilience in an area of the country with some of the highest poverty rates, and the most vulnerability to climate change and drought. 
The target population encompasses 5,000 households, which includes those identified by the government as "families in need," limited income families (which includes the elderly, persons with reduced mobility, and persons with disabilities), youth populations, small family farms with limited land, and farmer cooperatives. 
The program will officially run from 2020-2025 and includes a strong [robust] gender empowerment strategy built into the design. This empowerment strategy will  promote economic empowerment and independence, enabling women and men to have equal voices and influence within rural institutions and organizations, as well as to build more equity between households in terms of work distribution and economic/social benefits.
Progress
Over the next 18 months, UPGI is working closely with the Tunisian Ministry of Agriculture, Water Resources and Fisheries, the Ministry of Social Affairs and the Tunisian Union of Social Solidarity to refine this Graduation pilot and its future implementation.
This pilot seeks to test the effectiveness of Graduation in the Maghreb region and integrate an environmental component as a major part of programming given the increasing effects of climate change. As the region is especially vulnerable to risks such as increased frequency and severity of extreme weather, a fifth pillar of building climate resilient infrastructure was added, which will include interventions like climate-proofing rural access roads and building increased access to clean water.