By Max Gollin | Communications Coordinator, BRAC Ultra-Poor Graduation Initiative
Social protection is a human right. Yet, the COVID-19 pandemic has made clear how far the international community is from achieving universal coverage, in spite of the critical role social protection  plays in times of both emergency and stability. While countries with robust social protection systems have been able to mitigate much of the pandemic's worst impacts on human development, countries with inadequate coverage have seen rising extreme poverty, hunger, gender inequality, and child labor.
As the International Labor Organization (ILO) highlights in their new 2020-2022 World Social Protection Report: We are at a crossroads in global social protection. As we respond to and recover from the COVID-19 pandemic, ILO Director-General Guy Ryder outlined two paths: we can take the "low road", returning to the status quo of minimal protection for marginalized populations which led to the devastating human cost of the pandemic. Or, we can take the "high road" and take the bold steps needed to achieve universal social protection by 2030.
While governments can and should be at the helm of delivering more inclusive, comprehensive social protection to their people, multisectoral actors at all levels, from multilateral institutions to local civil society, have an essential role to play. Philip Alston, NYU's John Norton Pomeroy Professor of Law and former UN Special Rapporteur on extreme poverty and human rights, highlighted the importance of social movements in realizing the right to social protection. As he pointed out, local civil society organizations, NGOs, labor movements, and grassroots actors will be the drivers of social and political change needed to catalyze government action and achieve universal social protection. BRAC UPGI sees this demand as part of a call for a new social contract — one where everyone is empowered with the agency and resources they need to live life with dignity.
In global conversations on social protection, we need to ensure civil society actors and representatives from marginalized communities being discussed have a seat at the table. To achieve universal social protection in low- or middle-income countries, development actors must listen to local stakeholders on what challenges and obstacles they face and what approaches have proven effective in overcoming them.
Reaching universal social protection will require governments to make systems more inclusive. At the report's high-level launch event, Director-General Ryder noted the need to reach people in different forms of employment who tend to be missed by social protection schemes, such as migrant workers and informal workers – who are disproportionately women. At BRAC UPGI, we recommend that people experiencing extreme poverty are also given special consideration as they also are often excluded from social protection systems. Not only are people in extreme poverty more likely to work informal jobs that are not covered by contributory social protection schemes, they are also less likely to have the documentation and resources needed to access non-contributory programs, such as permanent addresses, bank accounts, or national IDs. They also may face social stigmas associated with receiving public services, and often lack sufficient information about the programs for which they are eligible. These are just a few of many real obstacles for governments to identify and reach those most in need of support. 
As the ILO has done with the World Social Protection Report, we need to continue to draw attention to those excluded from social protection systems. We must work with governments and their partners to not just highlight this issue, but develop concrete, evidence-based approaches to identify the people being left behind and enable them to overcome the barriers preventing social protection programs from reaching them in their local contexts. Universal social protection systems and programs which target people with the greatest vulnerability are not mutually exclusive, as many current, larger scale systems were not originally designed to reach people most in need. 
BRAC UPGI believes in progressive universalism – the idea that we should prioritize people from the most vulnerable groups when designing social programs, then work to extend the same protections to broader segments of society. This is why BRAC's Graduation approach focuses on people in the most extreme states of poverty and has put a greater emphasis on working with governments in order to scale social protection programming and address the multidimensional needs of people living in extreme poverty. The most effective way to do this is creating strong and lasting connections to government services to help existing safety nets become fully universal, ensuring no one is left behind. This is also why earlier this year we joined USP2030, the Global Partnership for Universal Social Protection to achieve the Sustainable Development Goals. This coalition comprises over 40 multilateral, bilateral, government and civil society organizations that are committed to working together to create sustainable economic and social development for individuals, communities, and nations.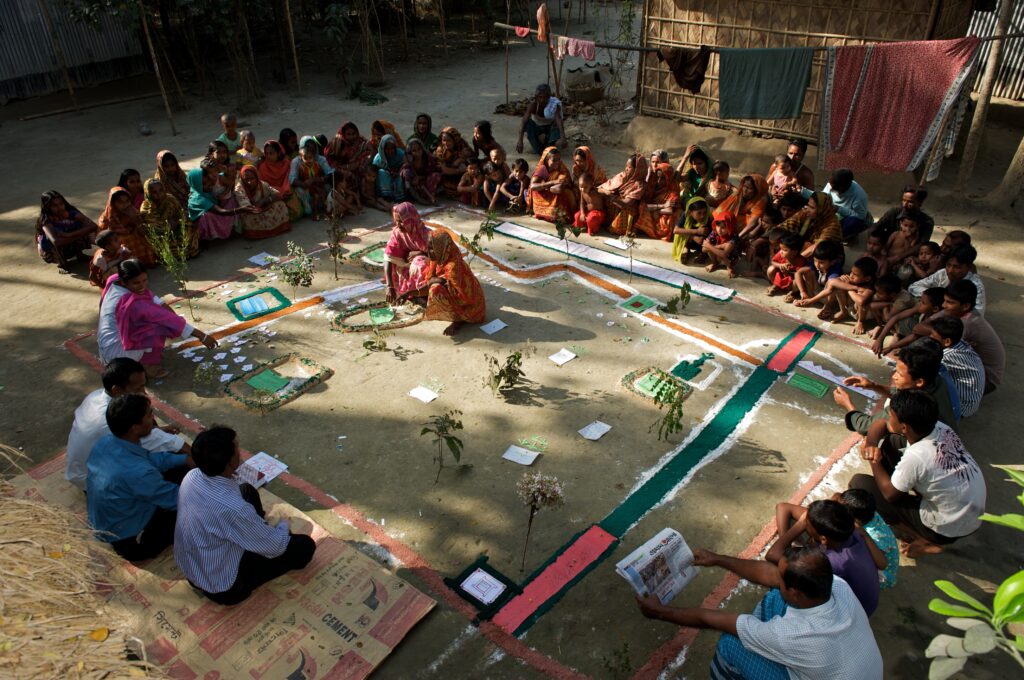 Sustainable and adequate financing will also be essential for achieving universal social protection. Michelle Bachelet, UN High Commissioner for Human Rights, emphasized the need for countries to avoid austerity measures in response to increased spending during COVID-19, and view social protection not as a cost but as an investment in people which pays off in the short term and leads to human development and increased resilience in the long term. She noted that macroeconomic policy needs to support social protection, and that with sufficient will and prioritization countries can fund policies and programs to achieve universal coverage.
Low-income countries, however, face very real constraints in fiscal space and government capacity needed to mobilize sufficient resources and deliver robust social protection systems. As a recent report from Oxfam finds, rather than creating the fiscal space needed to expand social protection coverage, under austerity measures, social protection programs that support migrants, refugees and people with disabilities – groups that are all more likely to be living in poverty or unemployed – are at risk of being cut or rationalized, resulting in more people being excluded from receiving benefits. Cuts to spending will only further unravel pre-pandemic progress on human development. What we need is international solidarity.
To close social protection gaps for all low-income countries would require an amount which is a challenge for them to raise but comparatively small for wealthier countries: $78 billion USD a year. This is less than half of the $161.2 billion provided in official development assistance (ODA) by the 30 OECD countries. While this would amount to 16 percent of low-income countries' GDP, this gap is closeable with only 0.25 percent of global GDP and would cover a population of 711 million people.
Calls for a Global Fund for Social Protection, supported by over 200 civil society organizations and trade unions, could help to address this gap. A fund would help low- and middle-income countries close temporary financing gaps for social programs, especially when responding to climate, health, and economic shocks. It would also co-finance the establishment of inclusive national social protection floors, provide capacity strengthening for government social protection programs, and position them to become self-sustaining by supporting the strengthening of domestic resource mobilization. Our participation in coalitions like that of USP2030 support our commitment to finding new solutions to long-standing global issues and provide space to engage in real time discussions and provide critique and suggestions on policy in this space. Measures like a global social protection fund could empower low-income countries to reach those who are most marginalized and meet their basic needs. As the ILO report highlights, there has been a shift in global discourse on social protection in recent years, accelerated by COVID-19. It is increasingly clear that without empowering people who are currently excluded, growth will be neither inclusive nor sustainable. Until we achieve universal social protection, we are all more vulnerable. As ITUC General Secretary Sharan Burrow stated, "None of us are safe unless we are all protected."