By Bobby Irven | Manager of Communications, BRAC Ultra-Poor Graduation Initiative
With the pandemic continuing to keep most of the world's interactions online, it came as a bit of a surprise that my virtual conversation with Nana Afadzinu, current Executive Director of the West Africa Civil Society Institute (WACSI), could leave me feeling so inspired, hopeful for the future, and dare I say emotional. While our conversation primarily focused on how the civil society space is evolving in West Africa and around the continent, we were also able to dive into the topic of decolonizing development and what that means for BRAC and other organizations. It is for these reasons and many more that BRAC Ultra-Poor Graduation Initiative is so excited to work closely with Nana and her organizations to bridge the gaps between government and civil society and bring poverty alleviation to scale.
This transcript has been edited for clarity and brevity.
Bobby Irven (B): What most excites you about the work you are currently doing?
Nana Afadzinu (N): Seeing how, because COVID has upended all preconceives, issues about civil society, resilience, protecting civic space, looking more within Global South issues for our own development, placing value on indigenous work, etc. All these things are now getting more recognition. But our local organizations have recently been recognized, but are struggling because their funding and growth have been ignored over the years. Global North are now thinking more critically around civil space, more talk of decolonization, more equitable development aid and infrastructure. Creating partnerships that have respect and trust. WACSI over the last 5-7 years has been engaging with these ideas, and now everyone seems to want to start these discussions. That is very exciting for me. We are now gaining more traction and allies.
B: How have practitioners and governments adapted proven approaches for long-term development and inclusive growth that address gender inequality and poverty eradication to meet the unique challenges and needs within various local contexts in Africa?
A: One important adaptation has been messaging. When it comes to development and governance, it enables people to better understand and connect to issues. For example, when we were doing advocacy on the Domestic Violence Act, (then a bill) it was originally touted as the Marital Rape Bill. Some people could not grasp the possibility of having the words 'marriage' and 'rape' in the same sentence. We had to break it down for people, which required us to travel around the country [Ghana] to enable everyone to understand what was in there- explain marital rape but also that the Bill dealt with much more. Looking at HIV stigmatization, it was important to craft messages for many different populations to engage and understand. Secondly, the involvement of key opinion leaders within society has helped a lot. Bringing in various leaders into the conversation, both traditional community and religious leaders. If you want to really get messages to people, one must work with these leaders and they can bring their constituencies into the conversation. Thirdly, the past thirty years has seen a lot of opening of civic space in West Africa at all different levels. The challenge now is that it is under threat and there is also the politicization of the media. In spite of this, the opening of the media space in some of our countries and the use of local languages have helped a lot.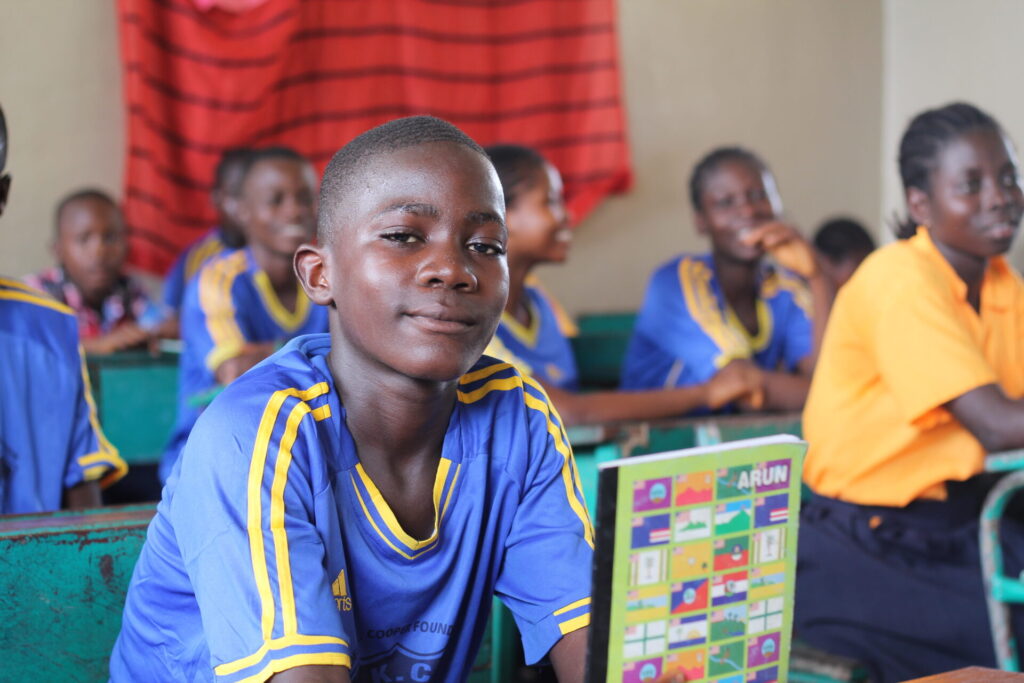 B: Based on your experience, what are some of the biggest areas of improvement for long-term development and inclusive growth that address gender inequality and poverty eradication in Africa?
N: Corruption and poor taxation/illicit financial flows have a major negative impact on the prosperity of Africa.  It is like pouring water into a basket. The unfair global trade system is also impacting our economic growth and human development. Things like the Africa Continental Free trade agreement would encourage more trade within the continent, greatly helping to circulate wealth. Over fifty percent of Africa's current trade is with America/Europe. Only sixteen percent is done within Africa! These are the main issues that will continue to affect economics and hold back poverty eradication efforts.
In addition, women have had major political/social/cultural barriers and a lot of work needs to be done to undo these. Many inequalities still exist. They have not been given the space they need yet. There is the need to re/claim these spaces and unless we address these challenges and enable over half our population to contribute effectively to development, we will have a very long battle ahead.
B: Decolonizing poverty has been a topic of discussion gaining more attention recently. What are some things organizations like BRAC can do to ensure we are practicing what we preach when doing work outside of our headquarters in places like Africa?
N: First of all, you have to ask, 'What did colonization do?'. It belittled our intelligence as a people. It undervalued our capability, knowledge, expertise and ability. It extracted our resources and imposed the colonizer languages and ways of thinking. It gave us their frames of reference as the benchmarks of success. It dehumanized the African and introduced mistrust and patronization. It used divide and rule tactics. To decolonize is to do the opposite of that. If you are decolonizing, your respect, trust and value of what is African and what Africans bring to the table should be reflected in not just what you say, but how you say it, who says it, where and when. Africans know their problems and challenges, better than anyone who wants to help. They also know the solutions to those problems but often it is the resources to resolve the problem that is the challenge and by resources, I am not only talking about money. If any group is serious about supporting, [BRAC] should look at how we can work with Africans. And when I say 'with', I mean not 'for', but 'with', to contribute those resources that are needed. What is needed is something that must be decided by Africans. Africans should lead in prescribing the solutions. They should lead that process. That is when we will own it. We don't need anymore "project graveyards" than we already have on this continent. One way BRAC [and others] can be extremely impactful is working with Africans in support of Africans; in facilitating the agency of Africans to really use their knowledge, value and resources in addressing their own problems. We are so resourceful, but often have internalized our own oppression and sometimes undervalue our worth in what we can bring to the table. A BRAC that is interested in sustainable development, should work in true partnership with Africans with trust at the center of partnership to really bring out the resourcefulness in Africans to address their own solutions. How you do that will have to be discussed with your partners, as every context is different and I cannot prescribe a one-off or one-size-fits-all solution. What I know is if you are working in Africa, Africans need to be front, back and center to the conversation.
B: What role does civil society play in influencing such changes and in sustaining demand for improvements in policies and programming? How would you like to see that role expand?
N: One way is to be engaged or have access to more spaces where key decisions are made. Make a space for the everyday person's voice. Civil society is often on the outside looking in. We are the people, so if you are making policies that affect people, we need our voices represented. Another area is data support: CSO's/Academia do a lot of knowledge curation, but so much of our reports and publications sit on shelves. Governments do their own thing and we are still not seeing a convergence of efforts. A deliberate action is needed to connect the two and incorporate data collected at the local level. Not just written, but also oral data is increasingly important. Lastly, modern technology is still not accessible to all or and we are not taking full advantage of technology like mobile, whose penetration is more than 100% in some African countries, to create solutions to our issues. We cannot have expansive reach without using local tech solutions.
———
While there is much work to still be done on poverty eradication, equality, and many other social issues around the world, what is clear after this conversation is there are a multitude of people, organizations, and officials that are passionate about bringing change at scale. And it will take a variety of innovative partnerships and solutions to ensure millions are not left behind in the name of progress and development. We greatly look forward to seeing what the future brings for Nana and her work to bring civil society to the forefront of these fights for justice and equality to all.