By Bobby Irven | Communications Manager, BRAC Ultra-Poor Graduation Initiative 
From drought induced famine in Madagascar to increasingly depleted rivers and lakes around the United States, climate change is quickly altering the way we think about, depend on, and understand agriculture. It is also quickly changing our overall relationship with the planet we call home.
Prior to COVID-19, 75-80 percent of people experiencing extreme poverty lived in rural areas, and given the deep impacts of lockdowns and economic downturns, many expect this number to rise sharply. Given the climate-sensitive nature of agriculture, especially throughout the Near East and North Africa (NENA), small scale farmers from rural areas are among the first and most impacted by climate-related shocks to the environment and economy. For this reason, it is so important that development interventions targeted at these populations be designed with flexibility, sustainability, and strong community engagement.
As a long-standing partner of BRAC, the International Fund for Agricultural Development (IFAD) has been working in nearly 100 countries over the past four decades to address the systemic issues of poverty and hunger in rural areas. This year, through a partnership with the Government of Tunisia, BRAC Ultra-Poor Graduation Initiative and IFAD have launched a Graduation pilot in the Kairouan region as part of the larger Insertion Économique, Sociale et Solidaire dans le Gouvernorat de Kairouan (IESS) project with the goals to increase the social, economic, and climate resilience of its participants.
Long time policy advocate and operations expert Philippe Remy, Country Director for the Near East, North Africa, Europe and Central Asia Division at IFAD, recently addressed the unique vision and practices of his organization in the development, agriculture space and the exciting projects that are redefining what it means to alleviate poverty. 
What drew you to work at IFAD? To work on policy change?
I originally worked in Africa in the context of bilateral cooperation, working in projects teams and then as project coordinator where I got experience in field operations. Then I joined IFAD Policy Division where I could apply field learnings to policy change and I took advantage of the real-world situations I had experienced firsthand and applied them to larger policy issues. This enabled me to "translate" in country challenges with the more macro level that policy work requires. I could base the designs of policy then program interventions on the basis of that field work.
What do you and IFAD understand and promote long-term social impact?
I actually moved back to operations, so I was able to use policy work to better involve as many participants as possible to help define and design project goals and interventions. This is a very important aspect of development for IFAD, incorporating these voices in the final design. This is what I like about BRAC. If we want to have real, long-term impact, a full, inclusive process takes time. One must fully define all aspects of the project and ensure the participants are effectively invested and engaged all the way through. The coaching component [of Graduation] is a great example of this. Long term support is needed at the individual level to create long-lasting impact at the community/national level.  
IFAD has worked a lot with farmers through our Farmers Forum. We put them at the center of the discussion, ask representatives to define what they expect from IFAD, then have them provide recommendations. After launch we come back to assess what has been done and seek feedback. It is a very participatory-centric process.
What have been the biggest opportunities and challenges for IFAD in using the Graduation approach in the fight against extreme poverty?
We have found that the tailored, close support provided to participants, as opposed to a one size fits all approach, of the Graduation approach is very effective. The combination of social and economic activities is also crucial in providing comprehensive support that sets participants up for success in the long run.
 As far as challenges, to go from a local approach to having it enshrined in a national strategy. For example, farmers still need small government-sponsored grants, but longer-term support like coaching, forums, health schemes come from scaled, national support. Precisely documenting the outcomes/impacts in a larger, national approach can be incredibly difficult. And then of course finding the right budget to upscale an approach and make it sustainable. Finding a way to continue established, successful work during regime change is also always a reality and this is currently something we are working through in Tunisia (and BRAC has experienced first-hand elsewhere). Being aware of and prepared for this situation allows one to approach program design and intervention in a particular way in order to get new stakeholders onboard and continue on with the work.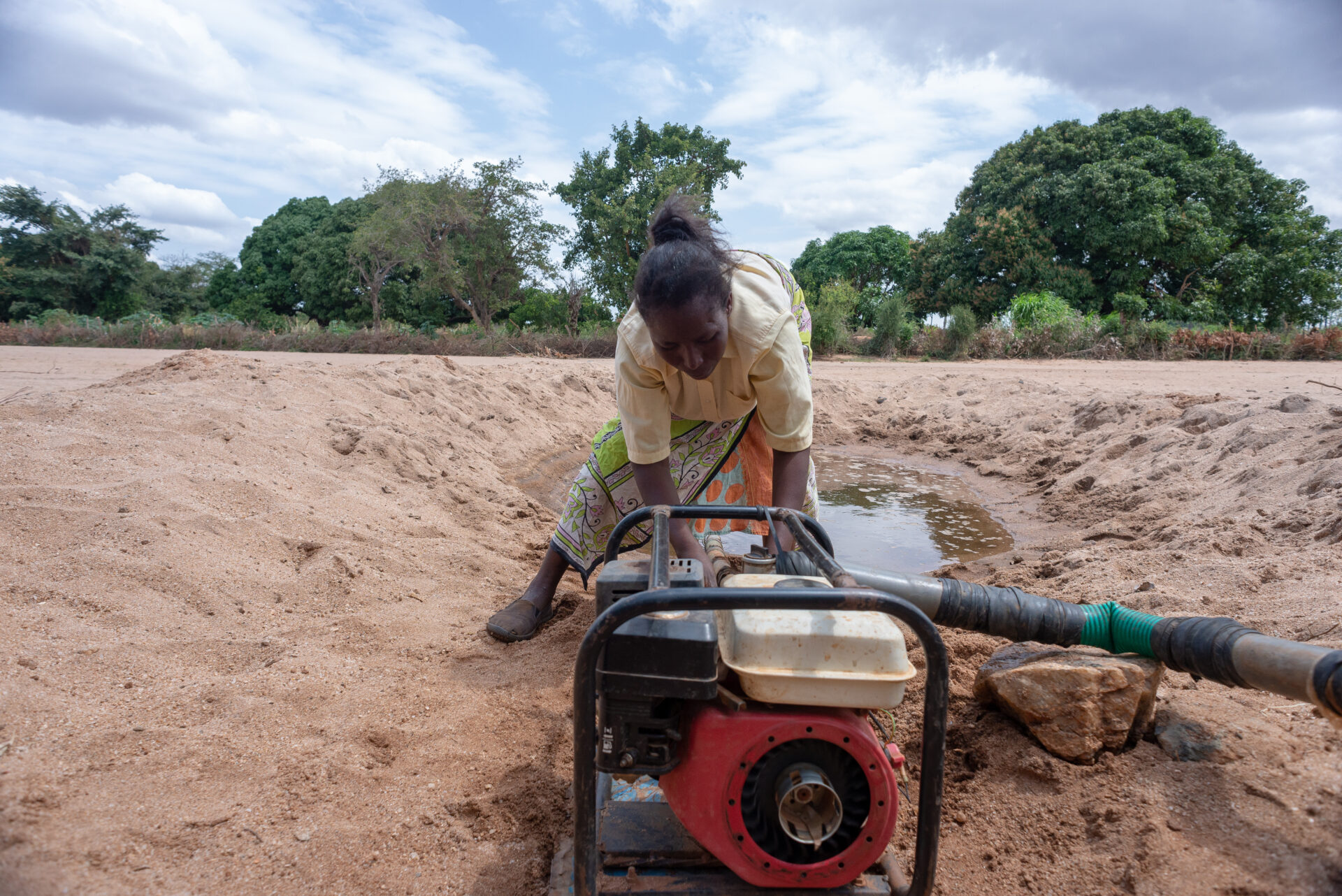 How is the IESS project addressing the linkages between poverty, food security, agriculture, and climate change?
At IFAD we ensure that our mainstreaming themes -environment/climate, gender transformation, nutrition, and youth – are incorporated into our operations. By making sure these themes are central in a project, we are able to address the multidimensional nature of poverty in an intersectional way. This also provides good opportunities to think and plan with all actors in order to complement the entire system and ensure long-standing impacts among all these issues.
Why do you think it is important to address these issues altogether? Why now more than ever before?
One cannot fully address the multidimensional nature of poverty and food insecurity without engaging each of the [aforementioned] themes. IFAD has been working in this space for more than 40 years even before the creation of the UN's SDGs, and IFAD has always put its priority on reducing extreme poverty. We are using new vocabulary and engagement strategies, we have new financial tools and larger budgets, but our initial commitment to engage with governments and national policy, involving all the stakeholders, including small farmers, men, women, and youth, remains intact.
What do you see as the future of climate change policy as it relates to social protection/extreme poverty?
There is a need to make sure ministries are combined in their approaches – can no longer work in a parallel fashion as it is unfortunately too often the case. Actually, there are not many cases in the World where climate change policies are implemented in a comprehensive way. We can support this approach at project level, making different ministerial representatives working together and look for solutions to make it sustainable.  
What role do you see organizations like BRAC playing in building out these types of programs?
It is critical to have experience in many contexts, which creates the ability to adapt and apply complex methodology. Adaptation is really important to IFAD. We are so invested in how the success of a program or methodology can be applied in wider contexts.
Read More: BRAC UPGI supports expansion of Graduation in India, the Philippines, and Tunisia
This document has been produced with the financial assistance of IFAD. The findings, opinions, interpretations and conclusions expressed in this publication are those of the authors and do not necessarily reflect the views of IFAD, its Executive Board, its Members, or any Member State they represent. IFAD does not guarantee the accuracy of the data included in this work. The boundaries, colours, denominations, and other information shown on any map in this work do not imply any judgement on the part of IFAD concerning the legal status of any territory or the endorsement or acceptance of such boundaries.