By Shanti Kumar | Technical Officer, BRAC Ultra-Poor Graduation Initiative
A report released by FAO, IFAD, UNICEF, WFP, and WHO this summer shows that for the first time in decades the number of people living in extreme poverty and hunger has increased substantially. According to recent data highlighted in the report, an estimated 161 million additional people now face hunger since the start of the pandemic in 2020, added to the 650 million people already facing hunger in 2019. In this timeframe FAO's most traditional indicator, undernourishment, or not consuming sufficient amounts of food, also increased by 1.5 percent (to 9.9 percent globally). For 50 years prior to the pandemic, the global hunger rate had been dropping. Meaning COVID-19 rapidly reversed long-standing progress, which may take a decade to recover. 
Though these numbers on hunger are most alarming, broader information on changes in levels of moderate and severe food insecurity help to paint a more complete yet complex picture of the widespread and enduring impacts of the pandemic. In 2020, 1 out of 3 people worldwide, including those in developed economies, struggled to afford healthy food and over 30 percent of people did not have access to adequate food. This characterizes the experience of falling into moderate to severe food insecurity, which in the span of one year increased by 320 million people – approximately the population of the United States – and now is the reality for an astoundingly high 2.37 billion people worldwide. 
Though felt everywhere, this increase has been experienced unevenly around the world, with some regions and countries disproportionately bearing the brunt. Though moderate or severe food insecurity now affects more than 30 percent of the world population, it affects 60 percent of people in Africa, 41 percent of people in Latin America and the Caribbean, 24 percent of people in Asia, and nine percent of people in North America and Europe. 
The FAO IFAD, UNICEF, WFP, and WHO report discussed a number of successful climate-adaptive initiatives across some of BRAC's countries of operation including livestock insurance programs in Kenya (and Ethiopia) that seek to protect people's most valuable investments, and water-harvesting and irrigation infrastructure across the arid Sahel that improve water-use efficiency and crop yields. Implementers of livelihood programs and social protection schemes, such as BRAC Ultra-Poor Graduation programs and their government partners, should therefore utilize an integrated approach to addressing food insecurity that incorporates livelihoods, nutrition, climate-resilience, and conflict-sensitive interventions.  
Policies and programs based on the Graduation approach provide a safety net for participants and their families, empowering them to improve their food security and their economic prospects. Graduation promotes food security by involving participants with income generating activities to meet their basic needs, connecting them to existing government programs, offering training on health and nutrition, and diversifying income streams to build economic resilience.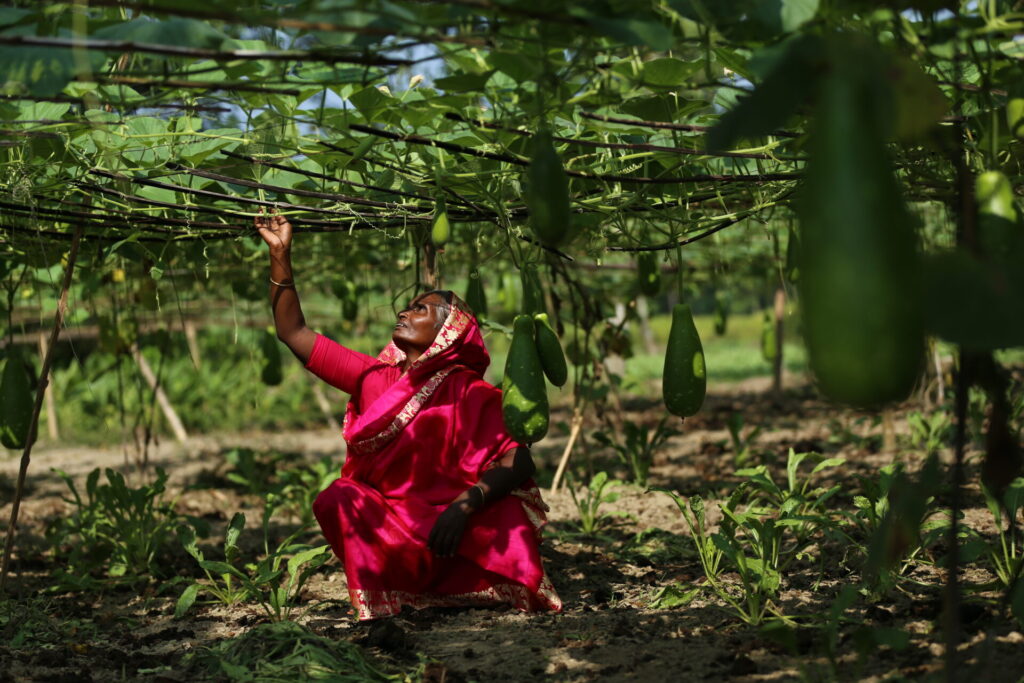 People living in extreme poverty often depend on natural resources for their income or subsistence. This is partly why shocks such as worsening drought and floods disproportionately impact people living in extreme poverty, making it harder for them to consistently feed both their families and their livestock. Smallholder farmers therefore face twin risks of losing their livelihoods through crop failures and reduced ability to purchase food due to loss of income, both of which negatively impact their food security. 
BRAC's work with the Graduation approach,  a multifaceted set of interventions designed to address the complex nature of extreme poverty, aligns with four out of six pathways that the report recommends for future action, two of which can be considered primary impacts of BRAC's work. The related pathways are:
Strengthening the resilience of the most vulnerable to economic adversity
Tackling poverty and structural inequalities, ensuring interventions are pro-poor and inclusive
Strengthening food environments and changing consumer behavior to promote dietary patterns with positive impacts on human health and the environment – (secondary BRAC impact)
Scaling up climate resilience across food systems – (secondary BRAC impact)
Since food insecurity is so deeply tied to conditions of extreme poverty, BRAC uses the Graduation approach to promote food security of participating households as they build a pathway out of extreme poverty. BRAC carefully considers household food security status during the targeting phase of a project and then supports participants to develop diversified income-generating activities both on and off-farm so they can meet their basic needs while improving their resilience to climate and market stressors. Training on managing livelihoods, health and hygiene behavior change, and nutrition education help to ensure that participants have the tools to maximize their food security status and maintain long-term resilience to shocks. BRAC ensures that households are accessing the agricultural extension services and veterinary care required to keep their crops, soils, and livestock healthy while advancing their own livelihoods and food security. 
BRAC works in tandem with governments across these areas to deliver interventions that have the power to improve the shock-preparedness, income-generating capacity, and decision-making power of food insecure communities.
Development practitioners must strike a balance between investing in long-term strategies, such as increasing the capacity of farmers to produce more nutritious food locally, and short-term responses to acute hunger crises, such as providing life-saving humanitarian food aid, which has the potential to undermine local food production if mistimed. Furthermore, emerging lessons on how to protect food security during shocks such as COVID-19-related lockdowns may be transferable for building resilience to other shocks such as climate change-related natural disasters and political events.
Directly linked to increasing global food insecurity and surpassing COVID-19 in its scale and implications is the existential threat of climate change. The 'vaccine' for climate change is preventative action now. The COVID-19 pandemic provided a disillusioning preview for how wealth and power will help some evade the most severe impacts of a global crisis while the world's poor bear the brunt. The FAO, IFAD, UNICEF, WFP, and WHO report on food security illustrates the omnipresent but unequal nature of these impacts in hard figures, laying out the work ahead for actors seeking to eradicate extreme poverty, hunger, and inequality in a crisis-prone future.